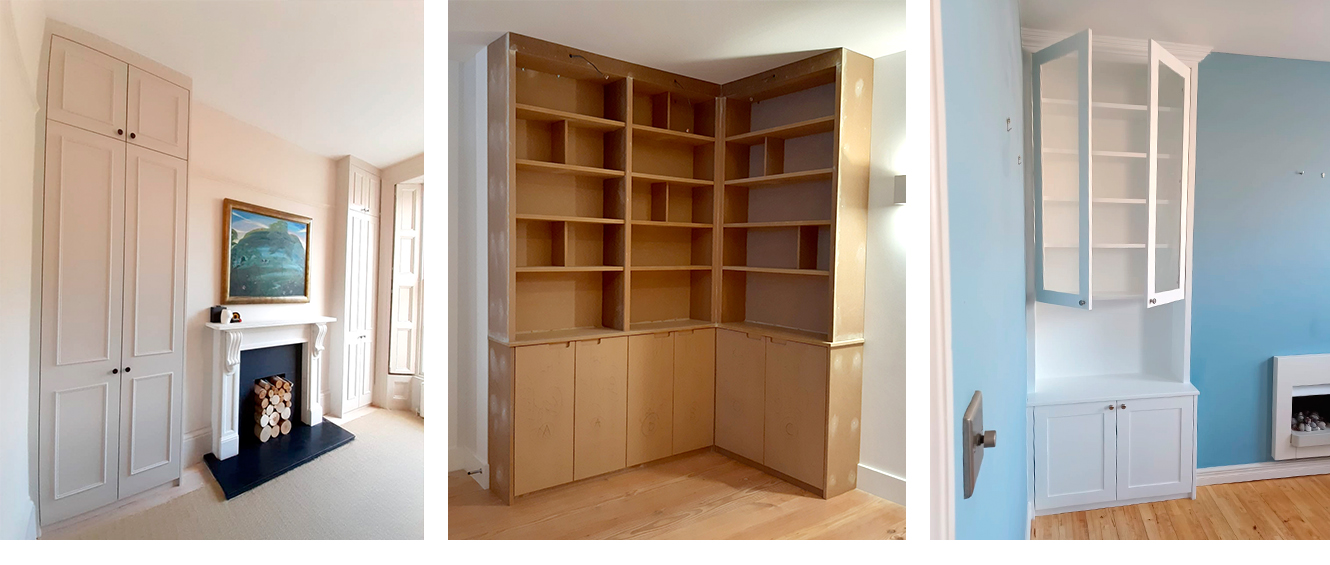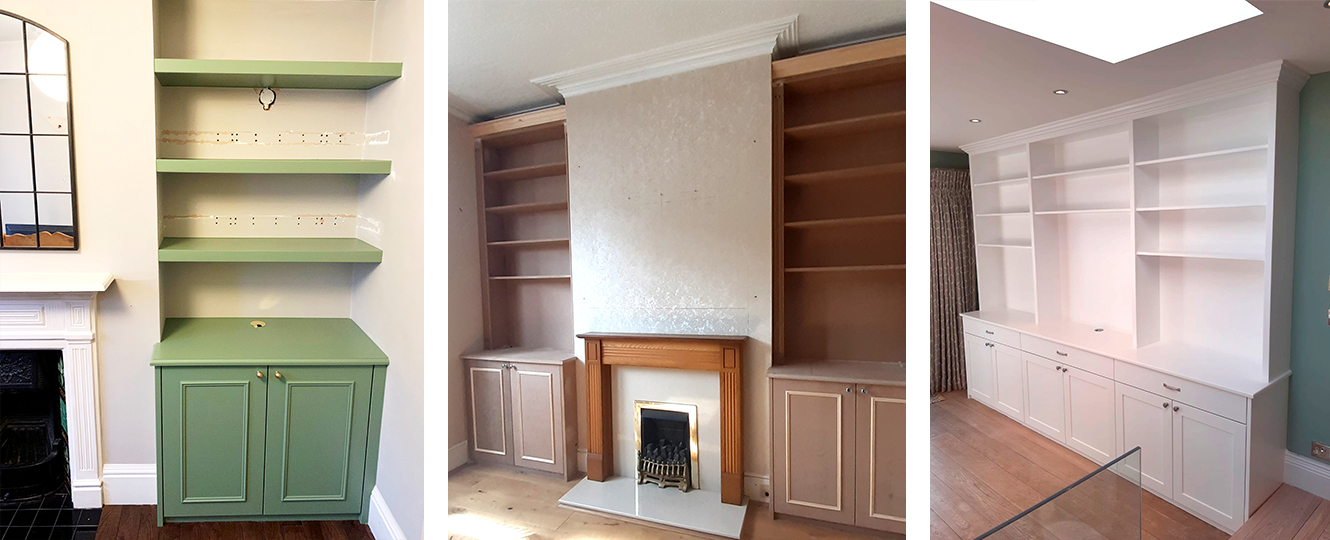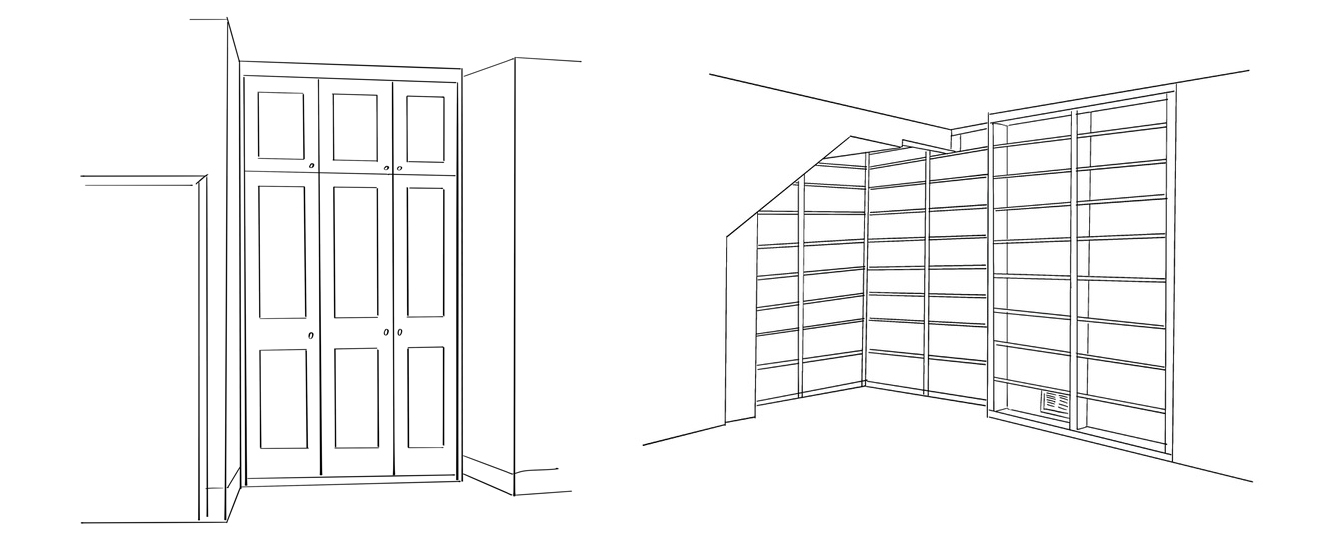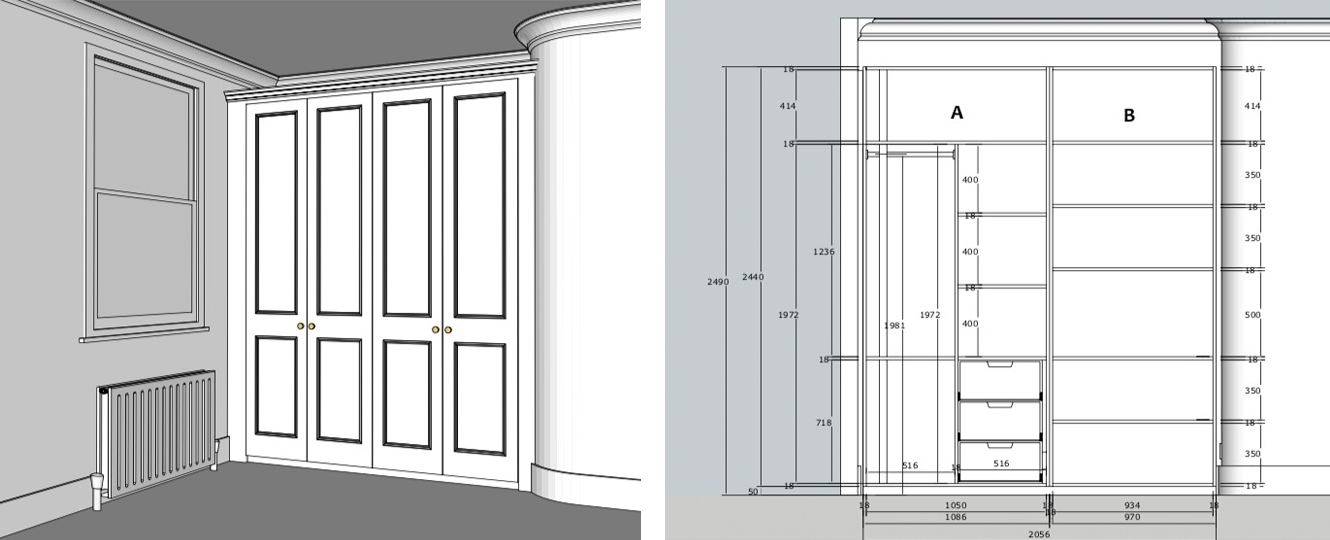 Project : Humphries Cabinets
I'm currently working as a designer at Humphries. My work includes: taking measurements and designing units, working with Sketchup on 3D technical drawings, overseeing design from measure-up to production, training and managing teams of designers, and client liaison. I've also done a carpentry apprenticeship on site, building the units.
Details
Photos of work realised in clients' houses, example of sketches at the beginning of a project, and examples of technical drawings.