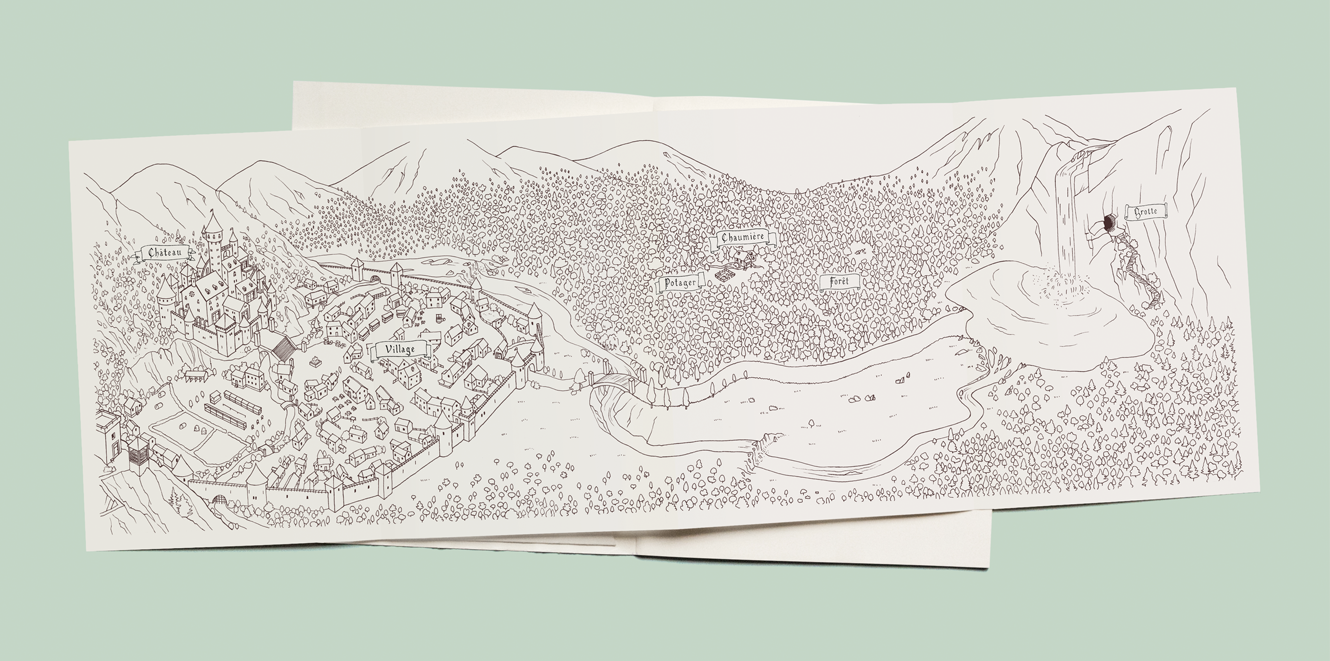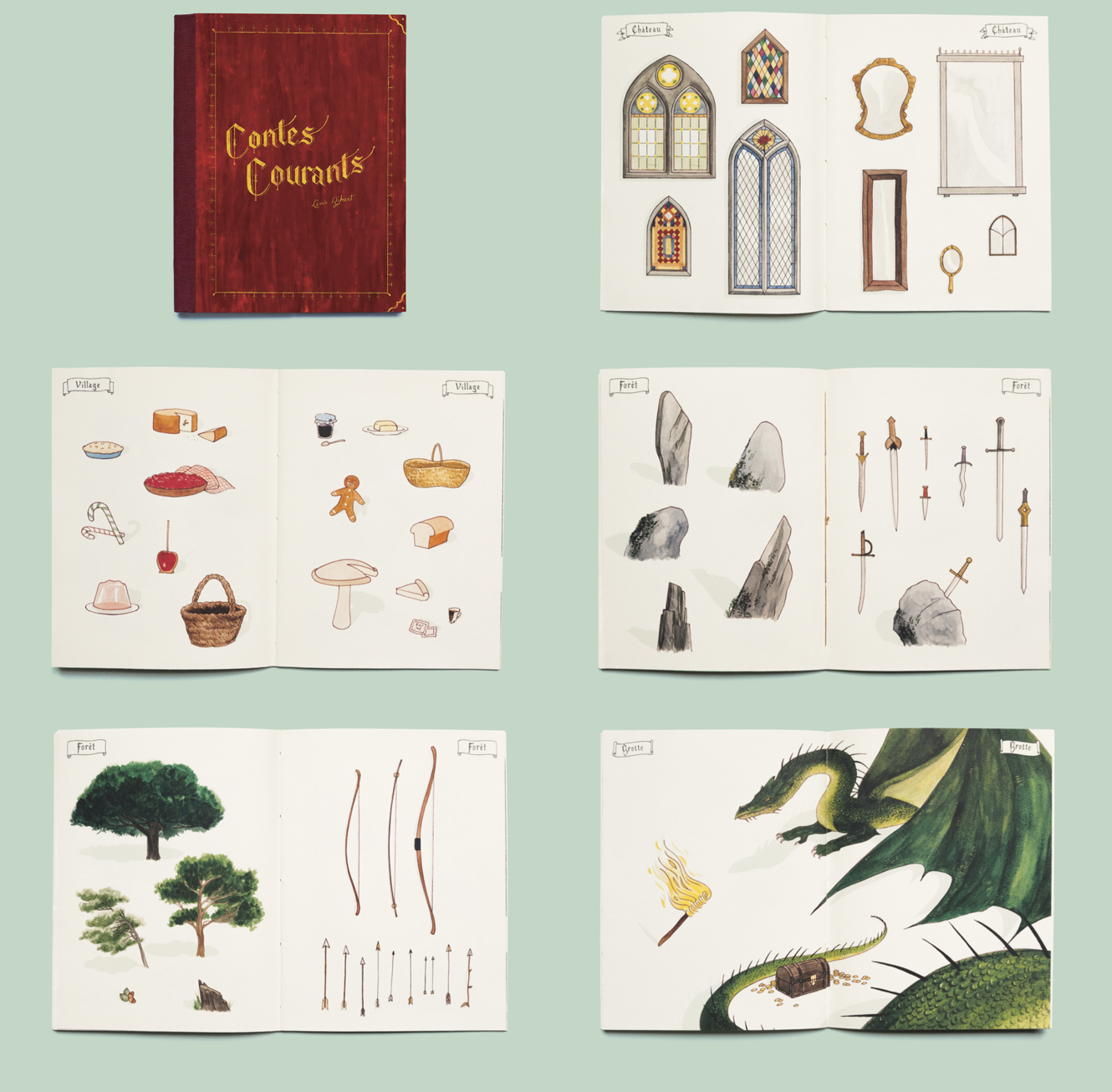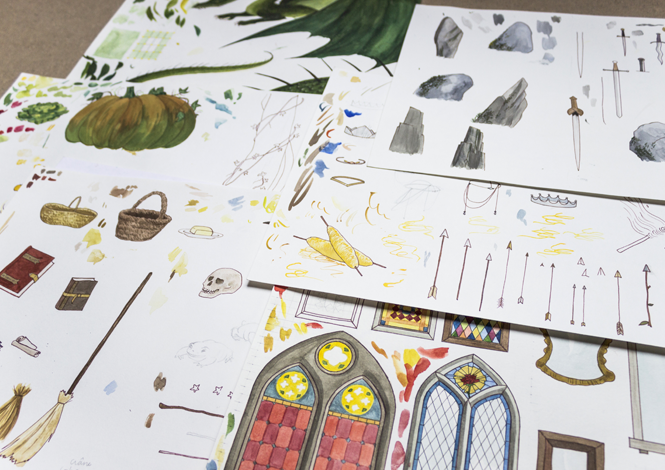 Project : Common Tales

J.R.R. Tolkien told his publisher that one needs first to draw a map, then create the story around it. In this book, the map guides us through fairytale universe, from the castle to the cottage, from the cauldron to the pumpkin.
Details
20 pages, 18 x 24 cm. A map, 60 x 21 cm. Oil pastels (cover), ink and watercolor. Hand binding and gothic-inspired calligraphy.